The "Bem József Primary School" was founded from the religious Presbyterian and the Greek Catholic schools in 1948.It got the name after Bem József,who had been a great revolutionist in the war of the Hungarian Revolution and Independence in 1848-1849.
The school is located in the north-eastern part of Hungary,in the Szabolcs-Szatmár-Bereg county, in Nyíregyháza.The chief city of the county is the seventh biggest one in Hungary with its 120 thousand population
The county shares the borders with Slovakia,Ukraine and Romania.It is an agricultural area of Hungary,"the home of apples".
The Bem József Primary School is specialized in English and PE.It has 577 students and 45 teachers./268 pupils aged 6-10 and 309 students aged 11 – 14 or 15/.
We do our best to encourage the studying of foreign languages among the students so we introduce new teaching innovations and we develop the students'competence by innovating methodology like cooperative-technics.
Our talent students win a lot of competitions in English and we are usually among the 10 best ones of the county in the state English language competition.We have good results in the competiton of other subjects as well,like Maths and Hungarian language.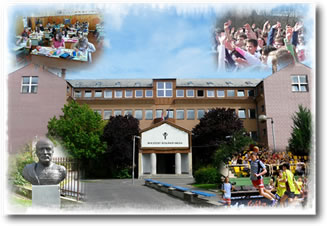 Our teacher staff are enthusiastic, helpful and creative.We integrate the students with special needs.There are 12 pupils requiring special needs. 98 students live in poor circumstances.
Our girls'volleyball team won the 4th prize in the Youth Championship in Hungary in 2010.They have very good results in the Hungarian Championship either 1st-2nd or 3rd prize each year.The boys'handball team has also good results.
We have good connection with a private school "Kent School of English" in Broadstairs in England,so we often organise trips to the UK for our students to practise English and to develop their knowledge.